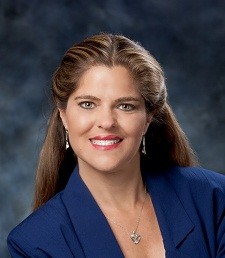 Transamerica Financial Advisors, Inc. (TFA) is one of the few companies in the industry who is dedicated to serving the financial needs of individuals and families from all walks of life. TFA's independent representatives do not just work with people who have large sums of discretionary income, they work with everyday people helping them to make critical financial decisions that can help them move from where they are now to where they want to be.
Through our affiliated companies - World Financial Insurance Agency, Inc. and the broker-dealer Transamerica Financial Advisors, Inc. - World Financial Group's independent associates offer products and services from a broad array of leading financial services providers. Having access to this variety of providers allows associates to offer true choice to their clients.
You can start today. You don't have to wait for a life-changing event to take the first steps in a positive direction towards your financial future. Your financial professional can help you with pursuing your financial goals and retirement dreams.
Your Transamerica Financial Advisor can help you face financial challenges, and create a strategy that helps you feel confident in your future.
Strength With Independence®
Tina Dickinson is an agent licensed to sell insurance through World Financial Group Insurance Agency, Inc. in the states of CA, AZ, CO, CT, FL, GA, NM, OR, NC, NV, TX, UT, WA and NY. In CA, such services are provided under the name World Financial Insurance Agency, Inc. No insurance business may be conducted outside these states referenced.
Tina Dickinson is an Investment Advisor Representative of and offers securities products and services through Transamerica Financial Advisors, Inc., Member FINRA/SIPC. In this regard, Tina is registered in and this communication is strictly intended for individuals residing in the state of CA. No offers may be made or accepted from any resident outside the specific states referenced.


How much Disability Income Insurance do you need?

This Cash Flow Analysis form will help you weigh your income vs. your expenses.

This calculator can help you estimate your annual federal income tax liability.

Estimate the potential cost of waiting to purchase a long-term care insurance policy.